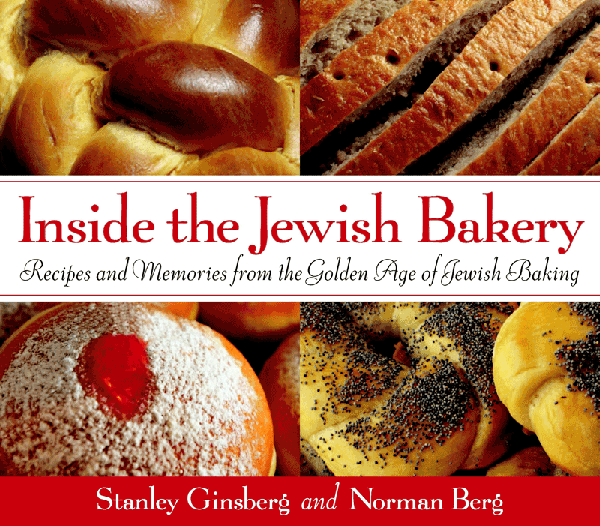 | | |
| --- | --- |
| Get Your Autographed Copy Here for Just $24.95 | |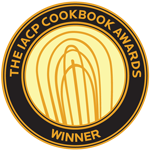 Inside the Jewish Bakery Wins IACP's 2012 Jane Grigson Award
The Jane Grigson Award is a discretionary award given by the International Association of Culinary Professionals to a book "that exemplifies Jane Grigson's extraordinary ability to put food in a wider cultural context, using diligent but not pedantic scholarship. Jane Grigson, a cookbook author from the United Kingdom, was a prose stylist of high degree." IACP's criterion for this prestigious award is that the book "exhibit distinguished scholarship in the quality of its research and presentation."
We are honored to receive this award.
About Inside the Jewish Bakery:
Traditional Eastern European Jewish baking, along with the culture in which it evolved, is rapidly disappearing. Younger generations of American Jews are becoming increasingly assimilated into mainstream society. Small, family-run Jewish bakeries that once lay at the heart of their communities have fallen victim to the demise of the old-school bakers, shifting demographics and the economic firepower of diversified corporate food processors.
More than a collection of recipes, INSIDE THE JEWISH BAKERY chronicles the history and traditions - as well as the distinctive baked goods - of Ashkenazi Jewry in Eastern Europe and America. Drawing on sources as diverse as the Talmud, Sholom Aleichem and the yizkor books that memorialize communities destroyed in the Holocaust, the authors have crafted an engaging "edible history" that endows their recipes with a powerful sense of time and place.
Here, home bakers of all skill levels will learn to recreate the authentically Jewish breads, pastries, cookies and cakes that once filled the shelves of neighborhood bakeries. The recipes themselves are based on the professional formulas used by America's Jewish bakers during their Golden Age, adapted and tested for home kitchens.
In the chapter on rye bread, the authors present a range of recipes that span its history, from the dense black ryes of Eastern Europe, traditional corn and deli ryes to today's lighter, less intensely-flavored breads. They show us the many faces of challah as it evolved through the centuries and recount the roots and Americanization of bagels and bialys - not to mention recipes for a host of all but-forgotten favorites like onion rolls, pletsl and salt sticks. And they evoke life in the bakeries.
In the chapters on pastries, cakes and cookies, you'll find recipes for sweet treats that have all but disappeared from America's baking repertoire - noshes like Russian coffee cake, honey cake made with rye flour, mandelbroyt, marbled wonder cake and black & white cookies that made Sunday mornings and festive occasions so special. A special chapter on Passover baking provides recipes for a host of leaven-free desserts to grace the Seder table.
INSIDE THE JEWISH BAKERY takes you inside a fast-disappearing tradition. It is a book that is timeless in its appeal and is a must-read for anyone interested in Ashkenazi Jewish history, culture and baking.
Get Your Author-Signed Copy for Just $24.95

Delivery in 1-2 weeks

Return to Top