About the Authors
Stanley Ginsberg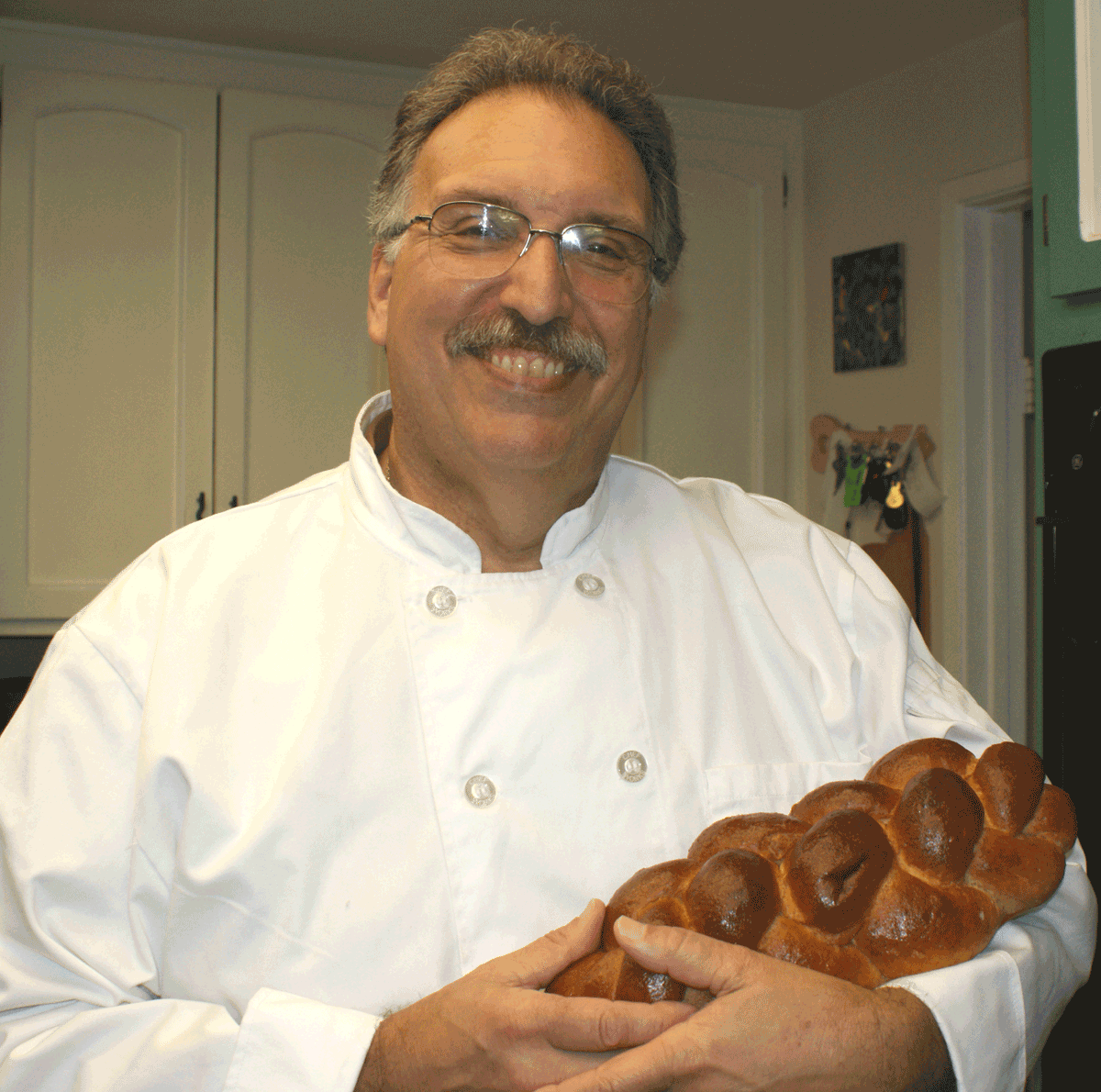 Stanley Ginsberg grew up in post World War Two Brooklyn, in a close-knit Yiddish and Italian neighborhood where generations lived side by side, and butchers, fishmongers, greengrocers, live poultry markets, and bakeries clustered in the shadow of the elevated trains that rumbled above 86th Street. More than half a century has passed, yet the memories of those Sunday morning bagel-and-lox outings with his father, the sweet softness of the Friday night challah, the rich fragrance of warm coffee cake, and the unctuous tang of caraway rye with salty, oniony gribenes (chicken cracklings) remain as vivid as yesterday.
He began baking bread in the 1960s as a graduate student at the University of Wisconsin - Madison, where he earned a PhD in classical Chinese literature, and continues to this day. One of his great moments occurred in 1971, when his grandmother - an exceptional cook and baker - pronounced his challah as good as any she'd ever eaten. His baking repertoire is eclectic, with a bias towards traditional Yiddish breads and rolls, sweet yeast breads and coffeecakes, and European-style artisan breads.
Stanley spent the greater part of his professional career as a marketing executive and as a business/financial writer and speechwriter for several highly visible Fortune 50 CEOs. His work has appeared under his own name in Forbes, Travel & Leisure, The Asian Wall Street Journal, JurisDoctor and New York magazine, among others; and under client bylines in such publications as Fortune, The Wall Street Journal, New York Times, Los Angeles Times, Vital Speeches of the Day, Euromoney, Chief Executive, and CFO. He is an accomplished presenter with a genuine love of teaching.
Since his retirement from the financial services industry, Stanley established The New York Bakers, an online purveyor of ingredients, supplies and equipment to home bakers. You can find out more about NYB at its website, www.nybakers.com.
Stanley and his wife, Sylvia, a Philadelphia native, have three adult children, two beautiful granddaughters and two standard poodles. They make their home in Southern California.
Norman Berg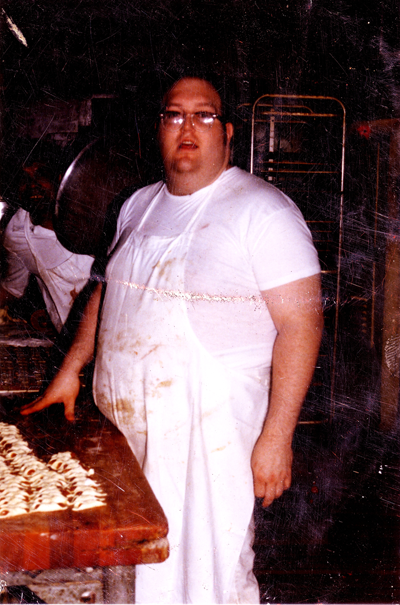 Norman Berg, a Bronx native, spent over 25 years as a professional baker, and during that time was able to amass more than 1,000 recipes for breads, cakes and pastries of every imaginable variety. The formulas and anecdotes presented in Inside the Jewish Bakery represent the essence of that experience.
After graduating from New York City's Food & Maritime Trades High School, his first job was at Zlotnick's, a local Yiddish bakery in the Bronx, where he quickly mastered the standard repertoire. After a year, he moved to a well-known German bakery, Weber's, and its sister store, Yonkers Pastry, as general manager, a role that required him not only to continue his own baking, but assume responsibility for the performance of his subordinates. He then took on the role of production manager for a pair of Manhattan wholesale bakeries that specialized in high-end pastries for customers like World Yacht and Gristede's markets.
After a five-year diversion into the computer business, Norm returned to baking, as head baker and general manager of Enrico's Italian Bakery in Morris Park, another Bronx institution, where he concentrated on classic Italian breads and pastries. His final baking job, before poor health required him to return to the computer business, was as general manager for Greystone Bakery, which specialized in commercial cakes and pastries, notably the brownie chunks used in Ben & Jerry's Fudge Brownie ice cream.
Until his death in May, 2012, Norm and his wife, Janet, never left the Bronx. Their son, Nathan, has followed in his father's footsteps and become an accomplished bread baker in his own right, winning critical raves for his Scandinavian-style breads made with innovative flavors and techniques - like semolina bread made with sour cherries and cardamom, seaweed focaccia and country white bread smoked with hay.